Call

(905) 553-3155

or email for more information
We help find solutions to the management of your child's health and well-being.
Social Butterflies™: Junior Social Skills Group – VIRTUAL
Social skills group geared toward young learners based on the well-established We Thinkers! ® curriculum. This program will combine social learning with music and play activities in order to engage children in learning social concepts in a fun and dynamic environment.
Sessions will include exploration of social stories and hands-on-activities that will stimulate participants' curiosity and interest in important Social Thinking® concepts.
VIRTUAL CAREGIVER GROUP: This seven week-program will combine the content used in both Social Butterflies Part 1 and Part 2 groups by focusing on teaching caregivers the We Thinkers! ® curriculum. Sessions will also focus on providing parents with strategies that can be incorporated at home.
This program is facilitated by a registered Speech-Language Pathologist.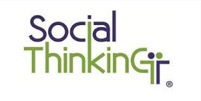 Winter Sessions - VIRTUAL Caregiver Group
| DATE | TIME | COST | AGES | STATUS |
| --- | --- | --- | --- | --- |
| Wednesdays: February 2nd-March 9th | 6:00-7:00 PM | $384 for the 6 week program | Caregivers of children in JK&SK | Contact us for more information or to be placed on a waiting list |
TOP